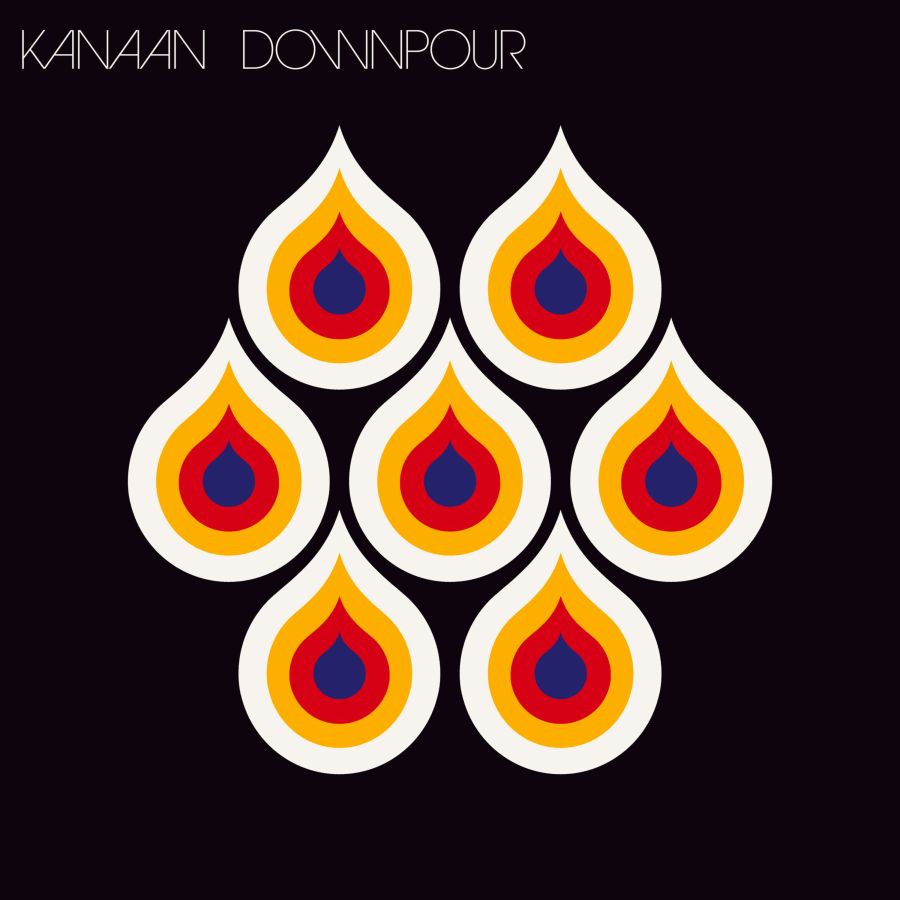 Label:
CD:
Catalog number:
JANSEN140CD
BLACK VINYL LP:
Catalog number:
JANSEN140LP
Info:
Kanaan produce so much music that the fuzz pedals hardly need to be turned off between each session. Once again, they step out of the rehearsal room, and with them they've got the brand new album Downpour.

It's not difficult to hear that this is a continuation of their last album, Earthbound, and many of the ideas on Downpour came about when they recorded the previous record in Athletic Sound in Halden, where this one was recorded too. The heaviest songs on the album are a continuation of the idea of "The Great riff" and the feeling of overwhelm and ecstasy when one good riff is replaced by another. When it comes to those parts, bands like Kyuss, MC5, Sleep and Hawkwind are still great sources of inspiration – while Needlepoint and Dungen have been important for the more melodic material on the album.

You got to hold tight so you don't fall off your chair when they blast out the monster riffs on songs like "Orbit", "Solaris pt. 2" and not least "Amazon", where they are joined by one of Norway's most kick-ass guitarists, Hedvig Mollestad. All three members of the band have long been fans of Mollestad and her music, and the fact that she is on their record is a dream come true.

The band themselves say they feel that the chemistry and songwriting on this record, to a greater extent, allows them to own the rock language that they flirted with on Earthbound, and it feels like a worthy sequel to a record that has been very important in the band's history. It's hard not to agree with that.

Since Kanaan released their fourth album Earthbound on Jansen Records in November 2021, they've also managed to release the 27-minute long single "Beyond" and the session album Diversions vol. 1 – Softly through Sunshine, before they now release Downpour. There are no days off in the calendars of Eskild Myrvoll, Ingvald André Vassbø and Ask Vatn Strøm.
Tracklist:
A
Black Time Fuzz
Amazon ft. Hedvig Mollestad
Downpour

B
Psunspot
Orbit
Solaris Pt. 1
Solaris Pt. 2